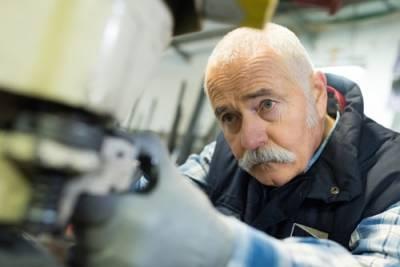 At one time when an individual reached a certain age, often that age was 65, he or she would retire from the workforce, collect a pension, and move somewhere warm. However, as more and more people continue working into their 60s and even 70s, employers and workplace safety advocates have become aware that on-the-job safety has taken on new importance to protect an aging workforce from workplace injuries and accidents.
Age and Experience
Reports indicate that in 2010, workers age 55 or older represented more than 19 percent of the workforce and that is expected to increase to over 25 percent by the year 2020. Furthermore, by the year 2036, the number of "older" workers is expected to double. This anticipated increase is expected to affect drastically the cost of rehabilitation and compensation plans.
Additional findings show that between 2009 and 2013, one in five accepted claims for compensation of traumatic workplace injuries were filed by workers between the ages of 55 and 79 years old.
Keeping the Workplace Safe
While workplace safety is important regardless of who comprises the workforce, attention to the subject gained new value with gradual increase in average age of the American worker. This forced employers and workplace safety agencies to take a new look at the issues that affect the older worker at a higher rate than others.
Declining eyesight, for example, means larger print may be necessary on warning signs, manuals, and other materials.
Reduce hearing capacity may require adjustments to audio equipment such as phones, projectors, public address systems.
Impaired balance of some workers requires that work surfaces are cleaned and kept clear of impediments with fastidious care.
Reduced physical strength of some in the workforce would require adjustments to daily job requirements, as well as changes to daily operations and procedures.
Pursue Appropriate Compensation with Help of an Experienced Wheaton Workplace Injury Attorney
As more people continue working long past the traditional retirement age, protection against workplace injuries and workers' compensation reimbursement remain an important issue for this experienced workforce segment.
If you suffer an accident or on-the-job injury, an experienced DuPage County workers' compensation attorney can ensure your bills are paid and other expenses are covered. The Law Offices of David W. Clark, P.C. provide clients with a meticulous review of their case, while applying a unique depth of knowledge and experience to ensure an appropriate settlement is reached. Schedule a free initial consultation by calling 630-665-5678 today.
Sources:
https://medicalxpress.com/news/2017-11-workplace-interventions-required-rapidly-aging.html
http://www.asaging.org/blog/issues-impacts-and-implications-aging-workforce
WE DON'T GET PAID UNTIL YOU DO!
Free Initial Consultation
630-665-5678
Our attorneys aggressively pursue every avenue to ensure that you are properly compensated for your pain and suffering, medical costs, or lost wages as soon as possible. You pay nothing until you receive the judgment or settlement you deserve.