Types of OSHA Rights Given to Employees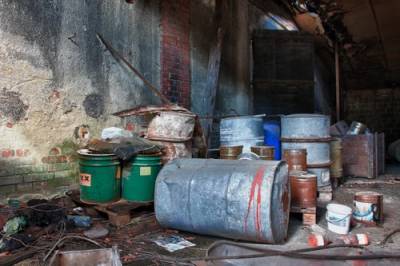 Though the death and injury rate for workers in the United States has decreased since the inception of the Occupational Safety and Health Act (OSH Act) in 1970, workplace injuries and deaths are still reported today, many stemming from inadequate workplace safety precautions. Nearly 5,200 people were killed on the job in 2016 - which is about 14 deaths per day. While not all deaths are preventable, many of them are, which is why the Occupational Safety and Health Administration (OSHA) has developed certain standards to keep a safe workplace.
General Duty
In the "General Duty Clause" of the OSH Act, all employers have the responsibility of providing a safe workplace that does not contain any known hazards. This rule is a generalized version of other specific rules that OSHA has for certain industries. There are four groups of OSHA standards, which include:
General industry;
Construction;
Maritime; and
Agriculture.
General industry covers the majority of working Americans, but the other categories were created because of the unique nature of each.
Right to Protection on the Job
OSHA has put into place rules about how much hazardous chemicals, substances or noise an employee can be subject to on the job. OSHA also requires the use of certain safety practices. Examples of protections that must be provided while on the job include:
Fall protection, like a safety harness and lifeline;
Safe walking-working surfaces free from protruding objects, loose boards, corrosion, leaks, spills, snow or ice;
Ladders that are in good condition and sturdy;
Emergency escape routes that are in addition to the main entrance and exit of the workplace;
Air that is free from excess smoke, fumes, particles, dust or fog; and
Hazardous materials that are stored and kept safely.
Right to Be Provided Protective Equipment Free of Charge
In some cases, preventing exposure to hazardous situations or substances is impossible. When this is the case, employers have the responsibility to provide protective equipment to their employees at no cost to the employee. Examples of protective equipment can include:
Respirators or air masks;
Helmets;
Goggles;
Earplugs;
Gloves; and
Protective clothing.
Right to Information
Certain information is required to be given to employees by employers. Employees have the right to information so that they may protect themselves.
Right to Know About Chemical Hazards: Employers must inform employees about chemical hazards that are in the workplace and must provide training to employees in a language that they can understand. Employers must also keep a list of hazardous chemicals and make sure that chemicals are properly labeled.
Right to Know About Laws and Your Rights: Each workplace must have the official OSHA poster "Job Safety and Health: It's the Law" in a place where employees will see it.
Right to Workplace Injury and Illness Records: Employers are required to keep track of workplace injuries and illnesses that are reported to them. Employees can request copies of these records at any time.
Contact a DuPage County Workplace Injury Attorney
If you have been injured at work, it may have been due to a breach of safety standards or negligence on your employers part. To determine whether or not you are eligible to claim compensation, you should contact a Wheaton workplace injury lawyer right away. The Law Offices of David W. Clark, P.C. can help you determine what damages you can claim. Call the office at 630-665-5678 to set up a consultation.
Sources:
https://www.osha.gov/laws-regs/regulations/standardnumber/1910
https://www.osha.gov/Publications/osha3021.pdf
https://www.osha.gov/oshstats/commonstats.html
WE DON'T GET PAID UNTIL YOU DO!
Free Initial Consultation
630-665-5678
Our attorneys aggressively pursue every avenue to ensure that you are properly compensated for your pain and suffering, medical costs, or lost wages as soon as possible. You pay nothing until you receive the judgment or settlement you deserve.