Understanding the Illinois Occupational Diseases Act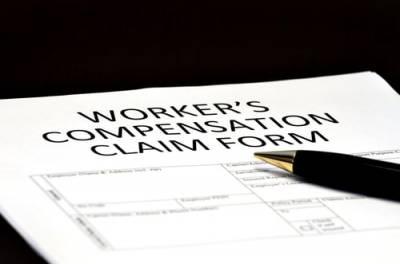 Most workers know that if they get injured on the job they are entitled to workers' compensation. What some people may not know is that they are also eligible to receive compensation if they develop an occupational disease or ailment from continuous employment. Exposure to things like chemicals, dust, fumes, mold, or radiation can cause permanent and often irreversible damage to a person. The process to prove these types of cases can be tedious, but it does not have to be difficult with the right person's help.
What Types of Diseases Are Covered?
The Illinois Occupational Diseases Act does not specifically list the types of diseases and ailments that are covered under the act. The act states that any employee who sustains any disablement, impairment or disfigurement or dies due to a disease that arises from their employment, is eligible for benefits. This means that any type of disease that is caused by employment is eligible for consideration under this act. Common types of diseases can include:
Dermatitis
Asthma
Chronic obstructive pulmonary disease (COPD)
Reproductive disorders
Hearing loss
Hepatitis
HIV
Tuberculosis
Musculoskeletal disorders
Types of Benefits Given
If a person is discovered to have sustained a disease or ailment directly related to their employment, they are eligible for benefits. These benefits also apply to the employee's dependents and include:
Financial compensation
Medical benefits
Surgical benefits
Hospital and rehabilitative care
Prosthesis
Burial costs
All other benefits, rights, and remedies given in the Illinois Workers' Compensation Act
Time Constraints for Claims
According to the act, in order for benefits to be paid, the disablement from a person's employment must occur within two years from the last day they were exposed to the elements that caused the disablement. There are a few exceptions to this timeline. If a person is filing a claim for berylliosis or the inhalation of silica or asbestos dust, the claim can be filed three years after employment. In the case that the disease was caused by radiation or radiation equipment, then the time limit for claims is extended to 25 years after the last day of exposure.
Seek Representation from a Bloomingdale Workers' Compensation Attorney
All employees deserve to work in a safe work environment. Due to the nature of some jobs, disease or occupation injuries can be difficult to prevent, but employers have a duty to provide the best protection they can. In the event that you have sustained an injury or developed a disease related to your employment, you need the immediate help of a Bloomingdale workers' compensation attorney. Contact the Law Offices of David W. Clark, P.C. to begin fighting for fair compensation for your suffering. Call 630-665-5678 to schedule a consultation.
Sources:
http://www.ilga.gov/legislation/ilcs/ilcs3.asp?ActID=2431&ChapterID=68
https://www.cdc.gov/niosh/docs/96-115/diseas.html
WE DON'T GET PAID UNTIL YOU DO!
Free Initial Consultation
630-665-5678
Our attorneys aggressively pursue every avenue to ensure that you are properly compensated for your pain and suffering, medical costs, or lost wages as soon as possible. You pay nothing until you receive the judgment or settlement you deserve.