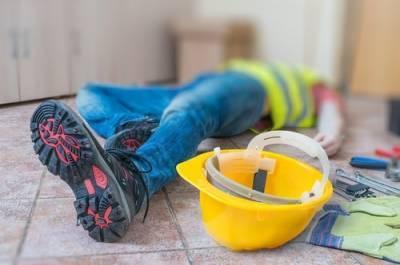 Earlier this year Illinois legislators passed a bill that would create a taxpayer-funded insurance company that would issues workers compensation coverage policies. Governor Bruce Rauner vetoed the legislation, and, despite their best efforts, the Illinois House of Representatives failed to secure enough votes to override that veto.
Latest Attempt at Workers Compensation Reform
The bill passed earlier this year, that would have created a state-run, publicly funded insurance company received its support primarily among Democratic legislators. In creating this plan, supporters felt it would force private companies to reduce the cost of workers compensation coverage policies, and pass along savings gained from earlier attempts at reform. Among the key issues surrounding this highly politicized matter that is important to employers and injured employees alike are:
State officials have long sought to address the high cost of workers compensation claims.
Workers compensation reform passed in 2011 was supposed to reduce the cost of claims paid by private insurance companies.
Those savings were to have reduced the cost of coverages, yet Illinois employers pay the highest premiums for workers compensation coverage in the Midwest.
The latest plan would have created a nonprofit insurance company to compete on the open market, and write workers compensation coverage plans for Illinois employers.
This taxpayer-funded company would have been managed with state government oversight.
Supporters of the bill felt it would give Illinois employers a less expensive option for coverage.
Governor Rauner vetoed this latest attempt at reducing coverage costs for employers in August, but legislators revisited his decision during the recent veto session of the state legislature.
The attempt to override received 65 votes in favor but required a supermajority of 71 votes in favor in order to proceed. Opponents of the override felt competing against more than 300 private insurance companies would not result in the desired cost reductions.
Seek Workplace Injury Advice from an Experienced Bloomingdale Workers Compensation Attorney
When an injury suffered on the job inhibits your ability to earn a living, provide for your family and results in mounting medical bills it is important to receive the assistance you deserve. A workplace injury and workers compensation lawyer can help you receive the benefits you need to cover expenses until such time you are cleared to return to the job. Call the Law Offices of David W. Clark, P.C. at 630-665-5678 and schedule an initial meeting to discuss your injury and learn how we can help you navigate the workers compensation claims process.
Sources:
http://fox2now.com/2017/10/25/illinois-house-override-on-workers-comp-insurance-fails/
https://www.ilnews.org/news/state_politics/house-fails-to-override-rauner-s-veto-of-bill-to/article_f7fa5dce-b9b1-11e7-a7e2-676eb036e6be.html#utm_campaign=blox&utm_source=facebook&utm_medium=social
http://www.businessinsurance.com/article/20170821/NEWS08/912315306/Illinois-governor-vetoes-state-funded-workers-comp-insurance-plan
WE DON'T GET PAID UNTIL YOU DO!
Free Initial Consultation
630-665-5678
Our attorneys aggressively pursue every avenue to ensure that you are properly compensated for your pain and suffering, medical costs, or lost wages as soon as possible. You pay nothing until you receive the judgment or settlement you deserve.