What Are the Common Types of Rehabilitation After a Workplace Injury?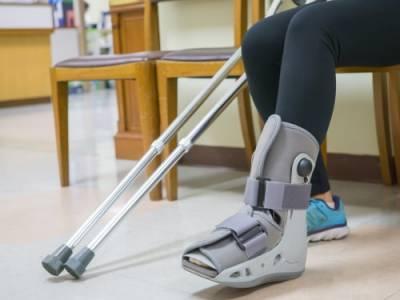 Unfortunately, workplace accidents and injuries happen on a daily basis throughout the United States. Employees who are injured on the job will often have a unique set of circumstances depending on their line of work. Everyone's body is different, and that means recovery timelines are not always the same. Similar to an athlete's injury, medical professionals usually recommend physical therapy to treat a work injury. If you need any type of therapy or treatment after suffering a work injury, workers' comp should cover the expense as long as it is ordered by a physician. In most situations, a person must eventually return to work to support his or her family. That is why it is important for Illinois workers to understand their options for seeking workers' compensation to alleviate some of the financial burdens due to lost wages or rehabilitation costs after an injury at work.
Physical Therapy
Healthcare professionals can assist with recovery with the ultimate goal of getting an injured person back to work. For example, a physical therapist will develop a treatment plan that is specifically targeted to an injury or body part. Physical therapy is considered a holistic treatment that often combines multiple methods for recovery. This form of rehabilitation is often used after a worker suffers a broken arm or leg. It can also be used for repetitive injuries, such as carpal tunnel syndrome or back/neck pain from sitting at the computer for long periods of time.
Treatment may include a combination of stretching, exercises, ultrasound techniques, hot and cold treatment, aquatic exercises, and joint mobilization. Physical therapy may also involve hands-on joint and soft tissue massage and mobilization. The therapist may press and knead the soft tissue as a way to relieve pain and encourage blood flow. He or she can stretch joints and muscles to increase flexibility and range of motion. Physical therapists might also instruct a patient to use specialized equipment or bikes and treadmills.
Occupational Therapy
A severe work injury may result in an employee suffering a head injury that affects all areas of life. Workers who are paralyzed after falling and breaking their back or neck may need this kind of assistance. Likewise, those who suffered a traumatic brain injury (TBI) after being struck in the head by a piece of equipment or machinery can benefit from this therapy.
This form of therapy focuses on restoring a person's ability to perform daily activities. Targeted exercises can improve fine motor skills, restore balance, or assist patients in learning how to increase their functionality by using adaptive equipment, if necessary.
Respiratory Therapy
Employees who work with toxic chemicals or in Hazmat situations may experience breathing difficulties over time. Respiratory therapy works to maintain open airways and help reduce the chance of respiratory distress. In some scenarios, they can also learn how to use inhalers and portable oxygen tanks properly if it is safe to do so upon returning to work.
Contact a Wheaton Workers' Compensation Lawyer
An accident can occur on the job even when all the proper safety precautions are taken. In some cases, it may cause devastating injuries. Depending on the severity of the injury, you may need surgery or extensive rehabilitation. If you or someone you know was hurt at work, you may be entitled to financial relief for lost income and medical bills. The Law Offices of David W. Clark, P.C. have more than 20 years of experience in securing the appropriate compensation for victims of workplace injuries. For guidance in filing a workers' comp claim, contact our skilled DuPage County workplace injury attorneys. To schedule your free consultation, call us today at 630-665-5678.
Sources:
https://www.ilga.gov/legislation/ilcs/ilcs3.asp?ActID=2430
https://arirehab.com/industrial-services/work-injury-rehabilitation/#:~:text=Treatment%20may%20include%20manual%20therapy,combines%20multiple%20modalities%20for%20recovery.
WE DON'T GET PAID UNTIL YOU DO!
Free Initial Consultation
630-665-5678
Our attorneys aggressively pursue every avenue to ensure that you are properly compensated for your pain and suffering, medical costs, or lost wages as soon as possible. You pay nothing until you receive the judgment or settlement you deserve.