What Are the Most Common Causes of Back and Neck Injuries?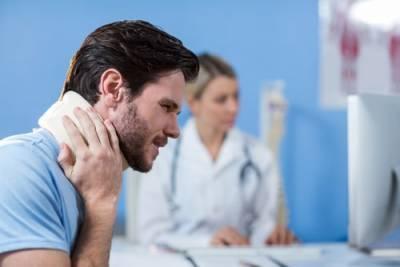 The back and neck are some of the most complex areas of the human body. A person's back is made up of an intricate system of bones, nerves, and tissues. The spine is made up of small bones called vertebrae, which form a column. The neck is the start of the spinal column and spinal cord. Blunt force trauma or the impact from a fall on these parts of the body can range from minor to serious injuries. Immediate and long-term effects for a victim can include surgery, physical therapy, chronic pain, loss of motor function, or even paralysis. In some cases, a back or neck injury may be the direct result of an accident that was caused by another party's negligence.
Accidents That Can Result in Damage to the Spine
Many injuries to the neck or back region are caused by being involved in some type of accident. One of the most common is a car crash. When an automobile suddenly brakes and the car behind it rear ends the vehicle, it can force a passenger's head to move back and forth rapidly, leaving the person with what is commonly referred to as "whiplash." Unnatural twisting of the neck or spine due to hitting the dashboard or being thrown from a car can also lead to significant injury.
A pedestrian could also be struck by a vehicle and suffer similar damage to the back or neck. In other cases, a person who is walking may slip and fall, landing on his or her back, which can shatter the vertebrae or damage the spinal cord. This may be due to uneven pavement or icy sidewalks or staircase.
Regardless of the type of industry, employees can also hurt their backs or necks after repetitive motion or if heavy equipment malfunctions and hits or lands on top of them. Here are the typical incidents that can cause injuries to the back or neck:
Pedestrian accident
Motorcycle/bicycle accident
Negligent Behavior or Actions
In many of the accidents mentioned above, they are caused by the reckless behavior of another party. For example, a lot of car crashes are the result of a distracted, drunk, or drowsy driver. If a motorist does not pay attention to the road, he or she may hit the vehicle ahead of him or her or swerve into the next lane or oncoming traffic. This applies to cars, motorcycles, and bicycles. A reckless driver can also hit a pedestrian crossing the street.
Workplace accidents can be the result of the negligent actions of an employer. If a company fails to follow or enforce certain safety procedures, such as wearing a protective helmet, that can lead to a worker's back or neck injury. Also, an individual can slip and fall if the floor is not clear of debris or liquid.
Seeking compensation to cover medical costs in the event of a back or neck injury is important. That is why a victim should consult with an experienced personal injury attorney to help in proving how negligence may have caused the accident.
Contact a Wheaton Personal Injury Attorney
Damage to the spinal cord or neck area can have a lasting and in some cases, debilitating impact since it can leave a victim paralyzed. There are many ways a back or neck injury can occur. Regardless if you or your loved one was injured in a car accident or on another person's property, you may be entitled to financial relief depending on the circumstances.
The Law Offices of David W. Clark, P.C. understand how devastating these types of injuries can be to your quality of life. Our qualified DuPage County back and neck injury lawyers will review the details of your accident to determine liability so you can seek compensation to help you recover. To schedule your free consultation, call our office today at 630-665-5678.
Sources:
http://www.ilga.gov/legislation/ilcs/ilcs4.asp?ActID=2017&SeqStart=22050000&SeqEnd=22150000
http://www.ilga.gov/legislation/publicacts/fulltext.asp?Name=101-0403
WE DON'T GET PAID UNTIL YOU DO!
Free Initial Consultation
630-665-5678
Our attorneys aggressively pursue every avenue to ensure that you are properly compensated for your pain and suffering, medical costs, or lost wages as soon as possible. You pay nothing until you receive the judgment or settlement you deserve.