What Are the Risks Heavy Equipment Operators Face at Work?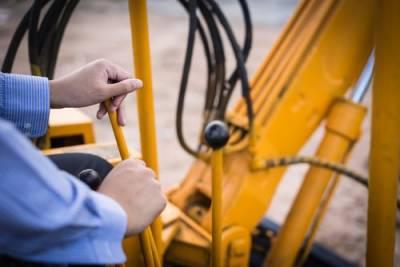 Certain occupations are inherently more dangerous than other jobs. For example, an office worker who sits at a desk and performs the majority of his or her duties on the computer does not face the same risks as construction, warehouse, or assembly line workers. Each year, heavy equipment operators are injured or killed by heavy mobile equipment used in construction. Many of these accidents occur as a result of rollovers or by employees getting struck or crushed by equipment. Depending on the circumstances, victims may be able to file a workers' compensation claim as a way of recovering damages, which can include lost wages, medical bills, and therapy.
Work-Related Injuries
Heavy equipment operators may control or drive equipment in the construction industry. These machines can include forklifts, tractors, bulldozers, dump trucks, hydraulic cranes, and more. They operate these types of vehicles when constructing roads or structures such as bridges and buildings. However, similar to car crashes, when an accident involves this heavy machinery, the injuries can be catastrophic. The sheer size and weight of them can crush anything in their paths. A few of the most common injuries a heavy equipment operator can sustain include:
Severed limbs
Broken bones
Disfigurement
Internal bleeding
Spinal cord damage/paralysis
Factors that Increase the Likelihood of an Accident
There can be many contributing factors to accidents involving heavy equipment operators. One of the main reasons is when a machine malfunctions, typically due to faulty or defective parts. In some cases, collisions can occur because of improper or inadequate maintenance by the employer. Still other causes could be inclement weather conditions or driver error. Even though operators must go through training to learn how these machines work, it can prove difficult to maneuver them in high winds, pounding rain, or snow. That is why construction companies should take steps to ensure everything is in proper working order.
Most Illinois companies are required to carry workers' compensation in the event that an employee is hurt on the job. Workers' comp benefits can help cover certain medical costs as well as a portion of the employee's income while he or she is unable to work.
Contact a Wheaton Workplace Injury Attorney
Workplace injuries can be some of the most devastating. As a victim, you may suffer life-threatening complications that need extensive medical care and treatment. An accident can impact your family and your future if you are unable to work. A competent and knowledgeable DuPage County workers' compensation lawyer can help you understand you rights when it comes to this area of law. At The Law Offices of David W. Clark, P.C., we have over 20 years of experience in securing compensation for employees in all different kinds of fields. Call us today at 630-665-5678 to schedule a free initial consultation.

Sources:
https://www.ilga.gov/legislation/ilcs/ilcs3.asp?ActID=2430
https://www.ilga.gov/legislation/ilcs/fulltext.asp?DocName=082003050K8
WE DON'T GET PAID UNTIL YOU DO!
Free Initial Consultation
630-665-5678
Our attorneys aggressively pursue every avenue to ensure that you are properly compensated for your pain and suffering, medical costs, or lost wages as soon as possible. You pay nothing until you receive the judgment or settlement you deserve.