What Can I Do If My Workers' Compensation Claim Is Denied?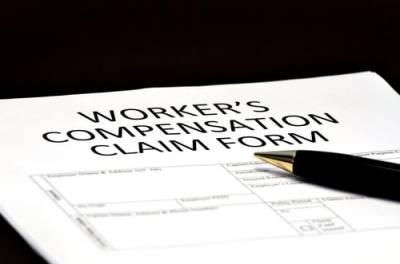 Whether a work injury is caused by repetitive motion, a sudden workplace accident, exposure to disease-causing substances, or other circumstances, the results can be life-changing. Many people who suffer a work-related illness or injury are unable to work and earn an income while they recover. They are also faced with considerable medical costs. Workers' compensation is intended to cover expenses resulting from a work injury. However, some workers' compensation claims are denied. If your workers' compensation claim was denied, read on to learn about your legal options.
Reasons for Workers' Compensation Claim Denials
Injured workers must follow certain procedures to be entitled to compensation through their employer's workers' compensation insurance. For example, workers must report the injury and submit the correct paperwork within a certain time fame. Independent contractors and people who are self-employed are not eligible for workers' compensation. Workers may also be denied compensation if the injury does not warrant medical treatment or time off work.
However, not every workers' compensation claim denial is justified. If an insurance company or employer denies an injured worker's claim, the worker has the option to appeal the denial with the Illinois Workers' Compensation Commission (IWCC).
Appealing a Denied Workers' Compensation Claim
If you believe that your workers' compensation claim has been unfairly denied, you can file an appeal and request a hearing with an IWCC arbitrator. To do so, first, file an Application for Adjustment of Claim and proof of service. The hearing will be conducted like an informal trial. The arbitrator listens to each party's arguments and then makes a decision about the denied claim. You can also request an expedited hearing or Section 19(b) hearing and receive a final decision within 180 days. If your claim is denied by the arbitrator, you can appeal the arbitrator's decision. The case will go to an appeal hearing in front of a panel of commissioners from the Workers' Compensation Commission.
Successfully appealing a denied workers' compensation claim can be legally complex and emotionally exhausting. A workers' compensation lawyer can guide you through the appeals process, represent you during the hearing, and help you state your case.
Contact a Wheaton Workers' Compensation Lawyer
If you were hurt at work and your workers' compensation claim was denied, contact the Law Offices of David W. Clark, P.C. DuPage County workers' compensation attorney David W. Clark has more than 25 years of legal experience helping injured workers and their families seek the compensation they need. He has secured several multi-million dollar settlements for injured clients and has the skill and experience needed to handle even very complex cases. Call 630-665-5678 for a free consultation.
Source:
https://www2.illinois.gov/sites/iwcc/resources/Pages/faq.aspx
WE DON'T GET PAID UNTIL YOU DO!
Free Initial Consultation
630-665-5678
Our attorneys aggressively pursue every avenue to ensure that you are properly compensated for your pain and suffering, medical costs, or lost wages as soon as possible. You pay nothing until you receive the judgment or settlement you deserve.