What If a Hospice Social Worker Is Injured on the Job in Illinois?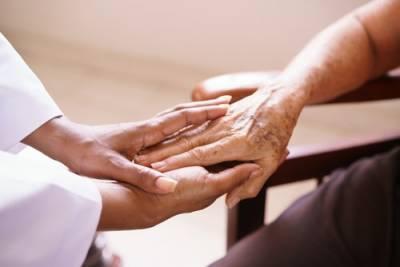 A hospice social worker is a certified medical social worker (MSW) who has had specific training in end-of-life care. In hospice care, the social worker plays an important role in assisting with a patient's wishes for care. This may include directives like a Do Not Resuscitate (DNR) order, planning a funeral, suggesting grief counselors, and more. Sometimes the social worker simply provides a listening ear or an expression of sympathy. A hospice social worker's compassion, support, and knowledge can greatly improve the experience of the patient and his or her family during a very emotional time. But what benefits does a hospice worker receive if they are injured on the job?
Types of Injuries
Many hospice social workers travel to nursing homes, hospitals, assisted living facilities, and even patients' homes to perform their jobs. They typically use their own vehicles for transportation to and from sites, but this travel time is usually considered part of their workday. Inclement weather can sometimes put them at risk for car accidents due to icy or snowy road conditions, traveling in all kinds of weather, rain or shine. Distracted drivers on the roadway can also cause crashes or rear-end collisions.
Since a hospice social worker often enters patients' homes, the potential for possible injury can occur there, too. For example, if the social worker trips on stairs, obstacles, or an uneven walkway in or around the house or facility. Slip and falls could also take place due to water or ice on the pavement. The social worker could also sustain a back or neck injury if he or she tries to help a nurse or family member transfer a patient from a chair to a bed.
Workers' Compensation Claims
If you suffer any injury due to performing your duties as a hospice social worker, you should seek medical attention or call 9-1-1 if it constitutes an emergency. Next, tell your employer about the accident as soon as possible. Workers' compensation in Illinois provides employees with up to 45 days to report an injury and waiting longer than 45 days may result in the loss of your right to claim workers' compensation benefits.
In the event you are temporarily hurt or disabled while on the job as a hospice social worker, you might be entitled to workers' compensation benefits from your employer regardless of where the accident took place or who was at fault. If your employer has insurance, you do not have to seek damages from the homeowner if the accident took place at a patient's residence.
The money you receive for disability for workers' compensation in Illinois varies depending on the severity of your disability. This monetary relief can help you recover from lost wages and mounting medical bills.
The law states that an employer cannot fire or harass an employee for filing a workers' compensation claim. However, an employer can deny your claim. If this happens, you may have to appeal to the Illinois Workers' Compensation Commission.
Typically, hospice social workers are employed by a hospice/in-home care service or palliative care departments of a hospital. For the purpose of workers' comp insurance, hospice social workers are now classified in the same category as professionals who provide medical and home health care. In some cases, licensed social workers work independently in private practice.
Contact a DuPage County Workplace Injury Lawyer
If you or know someone who is a hospice social worker and you suffer injuries due to an accident while working, you might be entitled to compensation for medical bills or lost wages. Contact a Bloomingdale workplace injury attorney at 630-665-5678 for a free consultation to learn how we can guide you through the legal process of filing a workers' compensation claim. Our DuPage County office is conveniently located in Wheaton.
Sources:
https://www.verywellhealth.com/the-hospice-social-worker-1132607
https://www.nhpco.org/hospice-operations/social-workers-compensation
https://www.hg.org/legal-articles/the-basics-of-workers-compensation-in-illinois-an-overview-30924
WE DON'T GET PAID UNTIL YOU DO!
Free Initial Consultation
630-665-5678
Our attorneys aggressively pursue every avenue to ensure that you are properly compensated for your pain and suffering, medical costs, or lost wages as soon as possible. You pay nothing until you receive the judgment or settlement you deserve.