What If I Am Injured While Traveling for Work?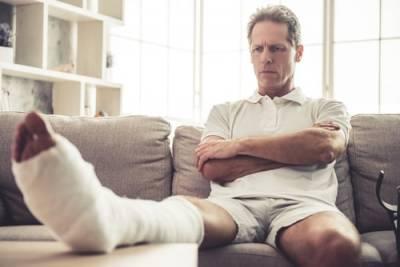 It is not uncommon for many people to travel for their jobs, regardless of the industry or line of work they are in. Employees often have to meet with business partners or clients face-to-face, even if they live in different states or countries. Depending on the work that needs to be done, a business trip can last a day, weeks, or even months. The potential for a workplace accident still exists, even if an employee is not on company grounds. If a worker is injured while on a business trip, he or she may still be entitled to workers' comp benefits. However, the process of seeking workers' compensation for a traveling employee can be slightly more complicated, so it is best to talk to a legal professional before filing any insurance claims.
Seeking Workers' Compensation Benefits
It is important to distinguish the fine line between work-related and non-work-related injuries, especially while traveling for business. Injuries suffered while attending a dinner meeting with clients are usually covered. However, any injuries sustained while going out to eat when you are "off the clock" with a friend or family member who is in that town are probably not covered. Injuries sustained while sightseeing on your own are most likely not covered under worker's comp insurance. Injuries that occur while you are on an airplane, in a car, on a train or staying in a hotel for work-related duties are typically covered. Regardless of the type of injury an employee sustains while on a business trip, he or she should take the following steps to protect his or her rights to compensation:
Report the accident: Regardless if you are injured at an office, a restaurant, or a hotel while out of town on business, report the incident to management personnel of the establishment.
Record information: Ask witnesses for their account of the incident, take pictures, and document what happened immediately. Relying on memory after an accident is not reliable, and workers' compensation cases take time to resolve.
Seek medical attention: Seek professional medical care after an injury. Let your doctor know you were working at the time of the accident. Keep records of every medical visit.
Inform your supervisor: Let your supervisor or HR department know about your injury. They should send you a workers' compensation claim form electronically or in person once you are back in the office.
Talk to a lawyer: If you are concerned about liability for your claim, it is best to speak to an attorney. You may have a valid workers' comp claim in addition to a third-party claim against the negligent party responsible for causing your injury.
Contact a Wheaton Workers' Compensation Lawyer
Workplace injuries can happen in offices or factories or even when an employee is traveling for his or her job. Even if an accident does not take place on a company's property, a worker may be eligible for compensation if he or she was hurt while working at an offsite or out-of-state location. A skilled DuPage County workplace injury attorney at the Law Offices of David W. Clark, P.C. can assist you in recovering damages for your pain and suffering. To schedule a free consultation, call our office today at 630-665-5678.
Source:
https://www2.illinois.gov/sites/iwcc/Pages/default.aspx
WE DON'T GET PAID UNTIL YOU DO!
Free Initial Consultation
630-665-5678
Our attorneys aggressively pursue every avenue to ensure that you are properly compensated for your pain and suffering, medical costs, or lost wages as soon as possible. You pay nothing until you receive the judgment or settlement you deserve.