What Is the Law in Illinois Regarding Wrongful Deaths?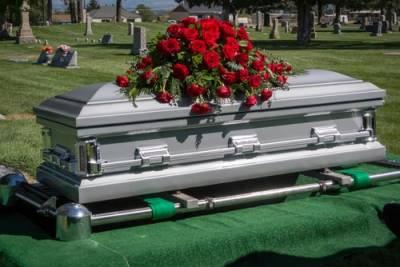 Whether you have lost a spouse, sibling, parent, child, or other loved one, an unexpected death in the family can be devastating. This devastation is compounded when the person's death was due to an avoidable accident. In Illinois, individuals who have lost loved ones may be able to file a civil legal action called a "wrongful death claim." Taking legal action cannot bring back your loved one. It may, however, act as a means of holding the at-fault party accountable. It may also allow you to recover financial compensation for medical and funeral expenses and other damages.
What Is a "Wrongful Death?"
According to the Illinois Wrongful Death Act, an individual has the right to pursue damages when the following conditions are present.
The person's death was caused by neglect, default, or wrongful act. A party is considered negligent when the party had a duty of care, the party failed to uphold the duty, and the person died as a result. Wrongful death claims may be based on an allegation of negligent action or negligent inaction. For example, a trucking company has a duty to ensure that trucks are do not have mechanical problems that could cause an accident. If the trucking company failed to perform maintenance on a truck and the truck caused a fatal accident, the trucking company may be liable for damages. Similarly, a property owner who does not comply with fire codes may be liable if someone dies in a fire.
If the person had survived his or her injuries, they would have had to right to pursue damages through a personal injury claim. Wrongful death claims are similar to personal injury claims, but they are brought on behalf of the deceased person by a personal representative. This is often a close family member of the deceased.
What Types of Accidents Can Lead to a Wrongful Death Case?
When the negligent or wrongful actions of an individual, business, or organization lead to a person's death, the family may be able to hold the party responsible for the death and recover damages in a wrongful death action. Wrongful death cases often stem from:
Car crashes
Truck accidents
Unsafe conditions on a residential or commercial property
Equipment-related accidents
Construction site accidents
Work accidents
Contact a Wheaton Wrongful Death Lawyer
If you lost a loved one because of another party's reckless or neglectful actions, contact DuPage County wrongful death attorney David W. Clark to discuss your legal options. You may be able to hold the party answerable for your loved one's death and recover compensation for your damages through a wrongful death claim. Call 630-665-5678 for a free consultation.
Source:
https://ilga.gov/LEGISLATION/ILCS/ilcs3.asp?ActID=2059&ChapterID=57
WE DON'T GET PAID UNTIL YOU DO!
Free Initial Consultation
630-665-5678
Our attorneys aggressively pursue every avenue to ensure that you are properly compensated for your pain and suffering, medical costs, or lost wages as soon as possible. You pay nothing until you receive the judgment or settlement you deserve.