What is the Role of a Personal Injury Lawyer in a Car Accident Case?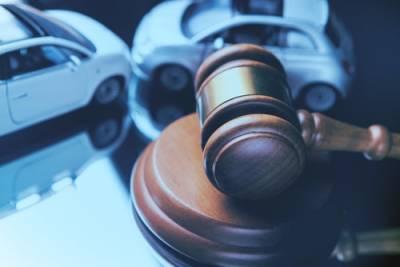 Being involved in a car accident can turn your world upside down. One second you are traveling down the road and the next you are left injured and in pain. Dealing with the financial aftermath of a car crash can be overwhelming under the best of circumstances, let alone when recovering from serious injuries. If you or a loved one were hurt in a car crash caused by another party, consider working with a personal injury lawyer experienced in car accident cases. A skilled attorney will guide you through the process of seeking compensation for your damages, ensuring that your rights are protected throughout the process.
Building an Aggressive Claim for Financial Recovery
As anyone who has ever filed an insurance claim can tell you, insurance companies do not make it easy to collect compensation after an accident. A personal injury's initial focus in a car accident case is to build a persuasive claim reinforced by strong evidence.
The attorney may gather evidence such as:
Video footage from security cameras, dash cameras, and traffic cameras

Crash scene evidence such as damage to guardrails and skid marks

Data from vehicles' crash recorders or event data recorders

Witness statements

Medical records

Police reports
Consulting With Experts to Develop the Best Case Possible
The attorney may work alongside other professionals such as accident reconstruction experts, engineers, and medical specialists when developing the case. Expert statements, witness statements, videos and photos, and other evidence is used to prove how the crash occurred and who was at fault. The evidence is also used to demonstrate the relationship between the defendant's actions and the plaintiff's injuries as well as the financial repercussions resulting from those injuries.
Negotiating with the Insurance Company
Most car accident cases are settled out of court through negotiations. Your lawyer's job is to represent you during negotiations and use the evidence to support your claim. He or she will help you avoid unreasonably low settlement offers and advocate for your best interests during communications with the insurance adjuster. If no settlement is reached during negotiations, your lawyer can also represent you during a personal injury lawsuit.
Contact a Wheaton Car Accident Injury Lawyer
If you or a loved one were involved in a collision, you may be able to recover compensation for vehicle damage, medical costs, lost income during your recovery, and more. Bloomingdale personal injury attorney David W. Clark has over 25 years of experience representing injured clients. Call Law Offices of David W. Clark, P.C. today at 630-665-5678 for a free case evaluation.
Source:
https://ilcourtsaudio.blob.core.windows.net/antilles-resources/resources/95659d58-d1eb-40f4-8d0f-64c6588a169d/30.00.pdf
WE DON'T GET PAID UNTIL YOU DO!
Free Initial Consultation
630-665-5678
Our attorneys aggressively pursue every avenue to ensure that you are properly compensated for your pain and suffering, medical costs, or lost wages as soon as possible. You pay nothing until you receive the judgment or settlement you deserve.