What Types of Medical Bills Can Workers' Compensation Cover?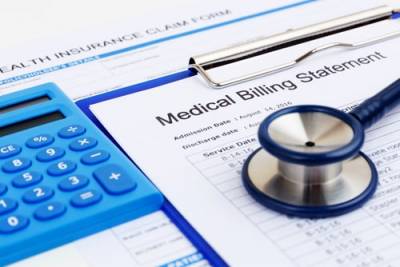 Illinois workers' comp benefits include reasonable medical care required to cure or alleviate the consequences of an injury, temporary total or partial disability benefits, vocational training, permanent partial or total disability benefits, and death benefits. It is important to note that workers' compensation benefits are not taxable. This type of insurance ensures that companies provide funds for workers' compensation benefits for employee injury claims. In the event of a dispute, the Illinois Workers' Compensation Commission (IWCC) enforces these sate laws and protects workers' rights.
Medical Expenses
A workplace accident can cause minor to serious and even fatal injuries depending on the circumstances. A catastrophic injury can lead to a person needing surgery such as an amputation if a limb is severed and cannot be repaired. After sustaining any type of injury, it is imperative to seek medical attention right away. Not only can this prove life-saving, but it can also help when filing a workers' compensation claim since medical records are typically necessary to prove damages.
Workers' compensation insurance provides financial relief to an employee, which can be used for medical expenses that are directly related to a work-related injury or illness. This can include:
Emergency room visit/hospital stay
Surgeries
Prescription drugs
Physical or occupational therapy
Mental health counseling
Ongoing treatment (chemotherapy, radiation)
Depending on the severity of the accident, certain work-related injuries can result in total disability. In other cases, an employee may still be able to work, but the injuries may prevent him or her from doing the same work at the same level that he or she could before the accident. In these scenarios, a worker may have to consider a different job, even if it is within the same company. A new role may require an employee to take classes or training to learn how to use a new system or process.
Contact a DuPage County Workplace Injury Attorney
Serious injuries can result in loss of mobility and certain cognitive abilities as well. In some cases, a workplace accident may have been preventable. If you or your loved one has suffered after being injured while on the job, you may be entitled to compensation in the form of workers' compensation benefits. At The Law Offices of David W. Clark, P.C., we have over 20 years of experience in this area of law. Our knowledgeable and dedicated Wheaton workers' compensation lawyers realize how much any type of accident can affect all areas of your life. To learn more and to schedule a free initial consultation, call us today at 630-665-5678.

Sources:
https://www.ilga.gov/legislation/ilcs/ilcs3.asp?ActID=2430
https://www.ilga.gov/legislation/ilcs/fulltext.asp?DocName=082003050K8
WE DON'T GET PAID UNTIL YOU DO!
Free Initial Consultation
630-665-5678
Our attorneys aggressively pursue every avenue to ensure that you are properly compensated for your pain and suffering, medical costs, or lost wages as soon as possible. You pay nothing until you receive the judgment or settlement you deserve.