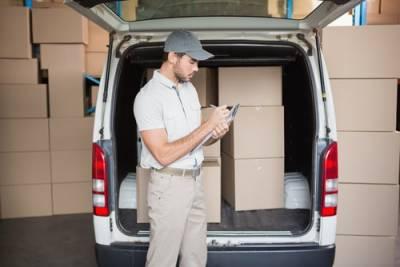 Workers who earn a living doing physical labor are at risk of injury nearly every day they are on the job. Overland truck drivers and delivery drivers who maintain local routes are at no less risk for injury simply because they are behind the wheel much of the day.
Drivers' Injuries Due Compensation
Truck drivers and delivery drivers experience injuries from more than just being involved in accidents. Some of the injuries occur from slips that occur getting in or out of the cab, lifting or loading and unloading cargo, raising truck hoods or cargo doors, and even falls on loading docks. Any of these can cause a number of serious injuries, which include:
Neck, back, and shoulder injuries;
Muscle strains or sprains;
Repetitive stress injuries, such as carpal tunnel syndrome;
Broken bones from serious falls;
Hip injuries; and
Debilitating and catastrophic injuries to the brain or spinal column.
While some are more serious than others, nearly any injury poses a threat to one's long-term health and ability to earn a living if ignored and left untreated. Even injuries thought to be minor in nature should be reported to a supervisor and examined by a medical professional to ensure nothing more serious lurks. When a driver is injured while on the job it is important that steps are taken to report the injury, and initiate the steps to trigger the compensation process.
Understand the employer's injury reporting process and procedures;
If able, communicate the ability to accept alternative assignments or modified duty;
Comply with all medical orders, while working toward a return to the road; and
Communicate physical improvement progress to one's supervisor on a regular basis.
Injuries Suffered in a Traffic Accident
In addition to workers compensation claims from one's employer, truck drivers may pursue compensation from insurance companies if injuries occur due to a traffic accident. Despite what seems like ample protection inside the cab of a large truck, courts and mediators have awarded compensation to drivers from insurance companies.
Injured on the Job? Seek Advice from a Knowledgeable Bloomingdale Workers Compensation Attorney
Truck drivers who suffer injuries while on the job can not only face mounting medical bills but experience a loss of income due to time off the road. When a truck driver cannot drive their ability to earn is severely hampered. Work with a workplace injury and compensation lawyer to understand the various options available to you. Contact the Law Offices of David W. Clark, P.C. by calling 630-665-5678 to set up an initial consultation and discuss your case. Allow an experienced attorney to advise you.
Source:
http://www.truckinginfo.com/channel/drivers/article/story/2014/11/3-things-drivers-need-to-do-in-workers-comp-claims.aspx
WE DON'T GET PAID UNTIL YOU DO!
Free Initial Consultation
630-665-5678
Our attorneys aggressively pursue every avenue to ensure that you are properly compensated for your pain and suffering, medical costs, or lost wages as soon as possible. You pay nothing until you receive the judgment or settlement you deserve.