Who Is Liable When Wrongful Death Occurs?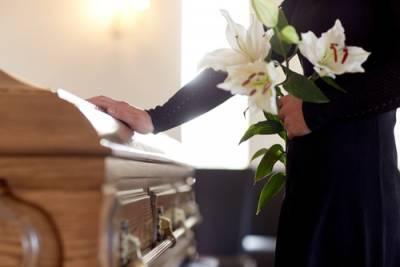 While it may be true that sometimes accidents just happen, it is also true that many accidents are avoidable. When wrongful death occurs due to the negligence of others, there are legal avenues one can pursue to ensure those responsible are held accountable.
Examples of Wrongful Death and Liable Parties
Frequent incidents of deaths to road workers occurring on Illinois highways forced the state to enact stricter laws punishing motorists who strike and injure or kill construction or highway workers. However, regardless of the criminal outcome, the driver can still face a wrongful death suit in civil court.
In some cases, claims of negligence can be brought against a party not even present at the time an accident occurs that results in death. A recent example of such an incident involves the following:
The family of an Illinois Tollway worker killed when a semi-truck struck him, is suing a towing company they say failed to properly clear away debris from an earlier incident. The worker was struck by another truck when he was picking up that debris along the side of the road.
The death of a loved one when in the care of others is particularly emotional. Hospitals, nursing homes and the personnel working at each can find themselves the target of a wrongful death claim should the death of a patient or resident be linked to negligence.
Such a case was brought in the south suburbs by a widow who is claiming the falls that contributed to her husband's death were the result of negligence by the staff at a nursing and rehabilitation center.
In many cases, when presented with overwhelming evidence, a wrongful death suit will be settled long before it sees the inside of a courtroom. An example of this includes:
In 2013 the St. Louis Metropolitan Police Department settled a wrongful death suit with the family of man who was shot and killed by an officer during an incident that occurred in 2011.
Regardless of the circumstances or venue, if a family member dies due to negligence it is important to know that laws exist that allow one to pursue such cases to determine responsibility.
An Experienced Bloomingdale Wrongful Death Attorney
The experience of losing a loved one due to negligence is painful and emotionally draining. Often times a person does not know where to turn. A Bloomingdale wrongful death lawyer with applicable knowledge, experience and resources will ensure you obtain the emotional and financial support to which you and your family are entitled. For an initial review of your case with the Law Offices of David W. Clark, P.C. just call 630-665-5678 and schedule a meeting to learn how we help ease the strain of such a stressful experience.
Sources:
http://wgntv.com/2017/09/15/ex-cop-jason-stockley-found-not-guilty-in-black-mans-death/
http://chicago.suntimes.com/news/family-of-tollway-worker-killed-by-semi-on-i-294-sues-towing-company/
https://patch.com/illinois/joliet/widow-files-wrongful-death-suit-against-joliets-spring-creek-nursing
WE DON'T GET PAID UNTIL YOU DO!
Free Initial Consultation
630-665-5678
Our attorneys aggressively pursue every avenue to ensure that you are properly compensated for your pain and suffering, medical costs, or lost wages as soon as possible. You pay nothing until you receive the judgment or settlement you deserve.