Work Injuries from the Illinois Summer Heat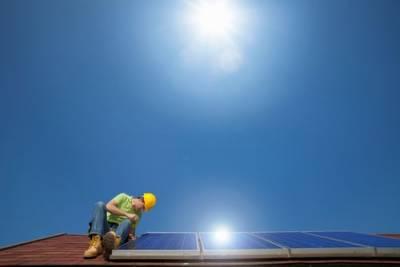 Even though summer does not technically start until near the end of June, June typically marks the beginning of the summer season. The temperatures are rising and the sun is shining full blast most days, which can be fun for beach goers and other outdoor enthusiasts, but stressful and sometimes even deadly for some workers. According to the Occupational Safety and Health Administration (OSHA), overexposure to heat is a real concern for many U.S. workers. Overexposure to heat can lead to serious illness or even death, causing dozens of worker deaths each year. Your employer has a responsibility to protect you from heat exposure in your workplace. If you have suffered a heat illness while at work, you may be eligible to claim compensation.
Occupations That Face Heat Exposure
There are various occupations from many different industries that have a daily risk of overexposure to heat. Both indoor and outdoor occupations have the potential to cause heat exposure that can lead to serious injury. Some of the occupations that are most likely to expose employees to excessive heat include:
Indoor Occupations
Bakery and kitchen workers
Electrical utility workers
Fire service employees
Workers in foundries or steel mills
Certain manufacturing and warehousing jobs
Outdoor Occupations
Agricultural and farm workers
Construction workers, especially those who work on roads
Roofers
Landscapers or other lawn workers
Mail and parcel delivery people
Oil and gas well workers
Types of Heat Illnesses
Our bodies are typically able to regulate temperature themselves. To do this, our bodies must be able to get rid of excess heat, but when the outside temperature is too high for the heat in our bodies to dissipate, you can begin to experience symptoms of heat illnesses. Some of the most common types of heat illnesses include:
Heat rash and/or cramps: In many cases, heat rash and/or cramps can be one of the first illnesses that a person experiences before the heat illness advances. Heat rash is a pattern of small red bumps that typically develop skin irritation when a person sweats too much in hot weather. Heat cramps can also occur when a person sweats excessively and depletes their salt and moisture levels.
Heat exhaustion: Heat exhaustion is a more severe heat illness that occurs when a person loses too much salt and/or water. Heat exhaustion is characterized by elevated body temperature, headache, nausea/vomiting, weakness and irritability.
Heat stroke: The most serious form of heat illness is heat stroke. Heat stroke occurs when the body is unable to cool down or control its own temperature. Heat stroke can cause death if emergency treatment is not sought. Symptoms of heat stroke include dizziness and confusion, loss of consciousness, seizures, and extremely high body temperature.
Contact a Bloomingdale, IL Workers' Compensation Attorney
If you have suffered an injury at work because of lack of protection from heat, you likely have a claim for workers' compensation. At the Law Offices of David W. Clark, P.C., we will examine the details of your case and help you determine whether or not you have a claim for compensation. Our skilled DuPage County workers' compensation lawyer is here to help you recover the compensation that you need. To schedule a free consultation, call our office today at 630-665-5678.
Sources:
https://www.osha.gov/heat-exposure
https://www.osha.gov/sites/default/files/publications/osha3154.pdf
https://www.cdc.gov/niosh/topics/heatstress/heatrelillness.html
WE DON'T GET PAID UNTIL YOU DO!
Free Initial Consultation
630-665-5678
Our attorneys aggressively pursue every avenue to ensure that you are properly compensated for your pain and suffering, medical costs, or lost wages as soon as possible. You pay nothing until you receive the judgment or settlement you deserve.