Workers' Compensation Costs Higher in Illinois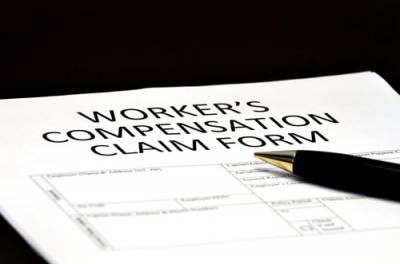 Because there is virtually no federal role in workers' compensation the payments and costs related to workplace injuries vary widely from state to state. In fact, a recent study showed that medical payments were as much as 24 percent higher in Illinois than the median cost in all other states.
What Is the Cause?
It is no secret that expenses related to insurance premiums and workers' compensation expenses are factors that many employers weigh when considering whether or not to locate an operation in a particular state.
According to those who conducted the above-mentioned study, the Workers' Compensation Research Institute, indicated that their numbers showed Illinois' costs were higher due to prices for insurance coverage and medical services, and the increasing use of non-hospital providers, such as visits to Chiropractors.
How Does This Impact You?
The short answer is that it should not affect the individual worker who is injured on the job. However, in reality, rising medical costs related to workers' compensation cases may create related-issues that impact the way work injuries are handled. Some of the consequences are good for workers, while others may have negative results.
To help lower costs, for example, the state and many employers will take a closer look at the causes of worksite injuries, and take steps to make the warehouse, factory floor, stockroom, office and other employment areas safer places to work.
Rising costs have the ability to drive away employment. While laws protect an injured worker whose company goes out of business or leaves the state, it can make recovering a benefit a more time consuming and frustrating endeavor.
The state has begun discussion on other ways to lower costs, including making adjustments to medical fee schedules, finding ways to lower insurance premiums, and reducing permanent partial disability benefits for workers.
Retain an Experienced Illinois Workers' Compensation Lawyer for Best Protection
If you are injured on the job, whether in the office or off-site at a designated location, Illinois workers' compensation laws are designed to protect you. Working with a knowledgeable Bloomingdale workers' comp attorney can help you receive the financial security you and your family need while you are unable to work. The Law Offices of David W. Clark, P.C. provide in-depth knowledge of work-related injury laws and aggressively pursue the settlements to which you are entitled. Call them today at 630-665-5678 to schedule an initial consultation during which time you can discuss all your options.
Sources:
http://www.businessinsurance.com/article/20171208/NEWS08/912317820/Illinois-medical-payments-for-comp-claims-24-higher-than-other-states-
https://www.ssa.gov/policy/docs/ssb/v65n4/v65n4p16.html
WE DON'T GET PAID UNTIL YOU DO!
Free Initial Consultation
630-665-5678
Our attorneys aggressively pursue every avenue to ensure that you are properly compensated for your pain and suffering, medical costs, or lost wages as soon as possible. You pay nothing until you receive the judgment or settlement you deserve.