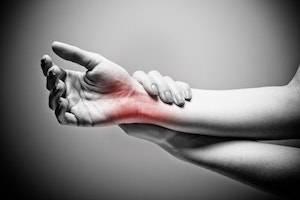 Once a worker is injured, that part of the body remains more vulnerable to future injury, even though the worker has been fully treated. Aggravation of a pre-existing condition on the job is a common occurrence; however, the workers' comp system can make recovery in these cases difficult.
Aggravation cases often require an attorney who is familiar with workers' comp because these claims can be wrongly rejected by insurance companies.
Workers' Compensation Should Cover Aggravated Injuries
The Illinois Workers' Compensation Act provides for coverage in the instance that a worker's injury is caused by the aggravation of an older injury. The strongest cases are the ones where there is a lengthy period of time between the initial injury's treatment and the re-injury.
An employer is required to "take" the employee as it finds him or her. Said another way, an employer cannot argue that the injury is the fault of an employee because the employee was not in perfect health when he or she was hired.
Workers' comp is a no-fault system. So long as the employee can prove that the injury was sustained in the scope and course of employment, treatment should be provided for under workers' comp.
This usually holds true whether the initial injury was caused on the job (and treated under workers' comp) or if the initial injury was caused by another source. Some complications can arise if the previous injury was covered under workers' comp; however, an attorney can determine if these issues are present in your case.
Should You Disclose Old Injuries?
Some workers wonder if they should report old injuries. This is understandable because workers simply want the best chance of getting covered for injuries sustained on the job.
Not reporting your old injuries, if requested to do so, is problematic. If it is discovered that you have lied by omission, your credibility will be damaged beyond repair for a remainder of the workers' comp proceedings.
It is typically only a matter of time before an insurer finds out about your old injury as it will have access to your medical records and often treating doctors will be able to identify old injuries.
Contact a Wheaton, IL Workers' Comp Lawyer
Our firm believes that if you were injured on the job, your employer should pay for the required medical care. It is unfair to employees to be burdened with medical bills for treatment of injuries sustained while working for another person.
Pre-existing injury cases can be complicated. However, our firm does not shy away from difficult cases. Contact the knowledgeable DuPage County workers' comp attorney at the Law Offices of David W. Clark, P.C. at 630-665-5678 to further explore your options.
Source:
http://www.iwcc.illinois.gov/handbook013013.pdf
WE DON'T GET PAID UNTIL YOU DO!
Free Initial Consultation
630-665-5678
Our attorneys aggressively pursue every avenue to ensure that you are properly compensated for your pain and suffering, medical costs, or lost wages as soon as possible. You pay nothing until you receive the judgment or settlement you deserve.