Wrongful Death Settlements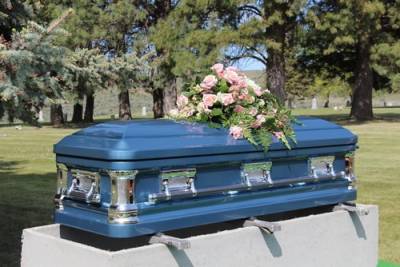 It is hard to imagine anything more distressful and heartbreaking than the sudden death of a loved one due to an accident or some kind of negligence. Pursuing a wrongful death suit often helps family members find some type of closure while requiring parties at fault to correct flaws in systems, procedures, manufacturing or other processes.
It Should Never Have Happened
When deaths occur due to accidents or some type of negligence, what everyone needs to realize is that these occurrences are not confined simply to the home or place of work. While wrongful deaths occur in these locations, recent news illustrates that tragedy can strike when one least expects it.
A wrongful death settlement reached recently involved the family of a Missouri teenager and a number of parties involved in the manufacturing and sales and distribution of a basketball goal, as well as an architect and contractor involved in the renovation of the gymnasium at a local elementary school.
The teen died to injuries caused by a basketball goal that fell and struck him while he was involved as a volunteer at the elementary school.
The family's complaint involved claims of defective equipment, inadequate inspection of equipment, and inadequate training of employees.
A settlement reached recently by all parties will end the pursuit of any additional claims against the parties involved.
In another high-profile case, the girlfriend of a man shot and killed by police in Minnesota agreed to a settlement with the two police departments involved in the incident.
In reaching the settlement, it brings to an end any threat of prolonged litigation.
Many involved felt the settlement would allow the community to begin healing, which is a common emotion with incidents involving what many believe a violation of the public trust by municipal employees.
Common to both incidents summarized above is the feeling that, while they know it doesn't change what happened, the pursuit of a wrongful death suit allows for some level of justice for the deceased and hope that steps will be taken to prevent similar incidents from occurring in the future.
An Experienced Illinois Wrongful Death Attorney Can Provide the Help You Need
In an incident involving personal injury, the emotional weight of the situation can often cloud the judgment and negatively impact the actions of the wrong party. These factors tend to increase exponentially should that injury result in death.
A professional Bloomingdale wrongful death attorney with years of relevant experience can ensure your pursuit of justice is never blurred by outside factors. Contact the Law Offices of David W. Clark, P.C. to learn how they put their resources to work for you. Call 630-665-5678 to schedule a free consultation today.
Sources:
http://www.joplinglobe.com/news/local_news/updated-settlement-reached-in-nicodemus-wrongful-death-lawsuit/article_cc1575a8-fbe6-5645-8308-d40bfe6833ad.html
http://www.cnn.com/2017/11/29/us/philando-castile-shooting-diamond-reynolds-settlement/index.html
WE DON'T GET PAID UNTIL YOU DO!
Free Initial Consultation
630-665-5678
Our attorneys aggressively pursue every avenue to ensure that you are properly compensated for your pain and suffering, medical costs, or lost wages as soon as possible. You pay nothing until you receive the judgment or settlement you deserve.