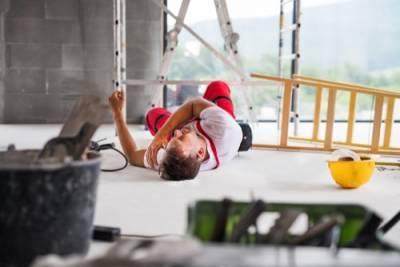 Workers' compensation claims can cover work-related injuries for a wide variety of reasons. Injuries at work will often qualify you to receive compensation and benefits, so it is vital to understand the background on workers' compensation claims in Illinois. Using these statistics to have a discussion with your personal injury lawyer about the best course of action for your case will be beneficial to all who need to file a workers' compensation claim.
The Illinois Workers' Compensation Commission releases a report on the workers' compensation claims and the results of those claims filed in Illinois every year. The report filed in 2017 for injuries occurring in 2016 states that there were just over 200,000 instances of workers reporting injuries to their employers in Illinois during 2016, with 45,000 claims filed by the employees to the worker's compensation commission. Here are some of the key takeaways from that report.
Most Common Reasons for On-The-Job Injuries
The commission's report states that overexertion and bodily reaction are the most common cause of work-related injuries by a wide margin. The five most common reasons below overexertion are: slip and falls, vehicle collisions, workplace violence, being exposed to dangerous substances or conditions, or contact with a part of the equipment or an object.
...