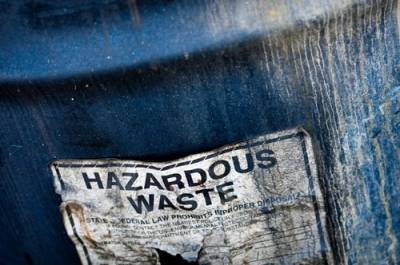 There are certain types of occupations that pose potential risks to workers compared to other jobs. For instance, an office worker likely spends most of his or her time sitting at a desk on the computer. On the other hand, a construction worker is typically at a building site while a factory worker is in a warehouse. In some of these latter occupations, an employee may be exposed to toxic chemicals. Although most companies are required to adhere to safety regulations including providing proper protective gear and equipment, accidents can still occur. According to the Centers for Disease Control and Prevention (CDC), over 13 million Americans are exposed to chemicals at work that can be absorbed through the skin. Luckily, under the Illinois Workers' Compensation Act, employees are protected for injuries sustained at work, including pre-existing conditions that are aggravated by the job duties as well as work-related injuries that are sustained outside of the workplace.
Workplace Hazards
Construction zones and factories are known to have paint, concrete mix, wood dust, cleaning products, and other hazardous materials that workers come in contact with on a regular basis. Older homes or buildings also may have asbestos or lead paint. Typically, the lead in paint and the asbestos in ceiling or walls are not hazardous. However, when these structures are renovated, toxins can be released into the environment, posing a danger to residents or workers. Some of the more common toxic chemicals that might be present in a work environment include but are not limited to the following:
Asbestos
Ammonia
Chloroform
Lead
Mercury
Iodine
Formaldehyde
Hydrogen peroxide
Uranium
Physical Consequences
Certain chemicals and fumes can cause serious bodily harm to workers if they are exposed. The duration and the amount of exposure may impact the severity of the injury, resulting in a variety of short- and long-term health conditions that can lead to life-threatening occupational diseases or specific types of cancer. Hazardous materials can be inhaled through the nose or mouth, or even through the skin. A few of the major physical ailments that can be caused by toxic substances include:
...