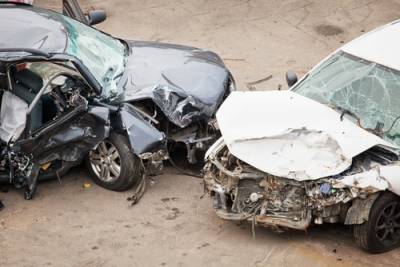 Being involved in an automobile accident can be a traumatic experience. If you have been involved in a car accident and are considering filing a lawsuit, you should be aware of the statute of limitations for the lawsuit. Different types of lawsuits have different time limits, so it is important to be knowledgeable about the types of lawsuits and how long it is possible to file them. Once the time limit has expired, it is extremely rare for the court to consider the lawsuit unless some mitigating factor can be explained.
The main types of lawsuits that relate to vehicular collisions are the following:
Personal injury: A personal injury lawsuit is filed because the victim was injured in some form during the incident. Occasionally, the injury or trauma may not present itself until much later on. This can be something as simple as whiplash, or more serious injuries. In most cases, the statute of limitations to file a personal injury lawsuit for a vehicular accident is the same as any other personal injury lawsuit, which is two years.
Wrongful death: This type of lawsuit will be filed when a representative of a deceased person believes a person was killed due to the legal fault of the defendant. The representative may be a family member, spouse, or child. The statute of limitations on wrongful death lawsuits is one year after the death of the deceased person.
Vehicle damage: Vehicle damage is included under Illinois law as personal property damage. If you are seeking damages due to an automobile collision there is a time limit of five years from the date of the collision for the lawsuit to be filed.
Results of Your Lawsuit
...