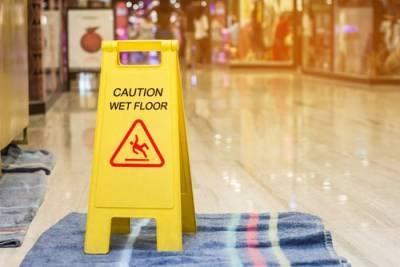 Sometimes a person falls and sustains only minor scrapes and bruises. However, some falls can cause significant personal injury. More than 800,000 people are hospitalized every year in the United States due to a serious fall accident. A slip and fall can result in broken bones, traumatic brain injury, spine or neck injury, internal organ damage, and more. When a slip and fall accident is the result of negligence, the injured party may bring a personal injury lawsuit against the negligent party or parties. The damages available in a slip and fall case will vary significantly depending on the specific circumstances of the accident.
Costs Associated with Slip and Fall Accidents
You may not think that simply falling could incur substantial financial damage, but many fall accidents leave the injured person in momentous debt. If you have experienced a serious fall, you may have needed emergency room treatment, an extended hospital stay, diagnostic tests, surgery, expensive prescription medication or medical equipment, physical therapy, rehabilitation or nursing home care, and more. Medical treatments such as these can easily cost tens or even hundreds of thousands of dollars.
Even worse, your injuries may have left you unable to work. If so, you not only incur the costs of your treatment but you also experience financial harm due to missed work. Some fall accidents can even leave a person permanently disabled and unable to continue working in their preferred profession. Injuries from a serious fall can also prevent a person from performing non-work activities such as caring for children or maintaining a home.
...