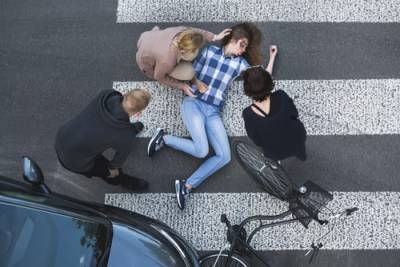 Everyone is a pedestrian at some point during the day--whenever you are not in your vehicle, you are a pedestrian. Unfortunately, the National Highway Traffic Safety Administration (NHTSA) has reported that pedestrian accidents and fatalities have been rising since 2009--one of the few groups to see an increase in fatalities. In 2016, there were nearly 6,000 pedestrian fatalities, the highest number of pedestrian fatalities in one year since 1990. In Illinois alone, pedestrians accounted for nearly 14 percent of traffic fatalities. Everyone is at risk for getting into an accident as a pedestrian and these accidents can cause serious and severe injuries, if not death. It is important to understand how you can do your part - as a driver and as a pedestrian--to keep yourself and others safe.
Risk Factors For Pedestrian Accidents
Fortunately, there are trends in who is involved in traffic accidents, the environment they take place in and when they take place. Trends like these are used to make decisions on how pedestrian accidents and fatalities are addressed.
...