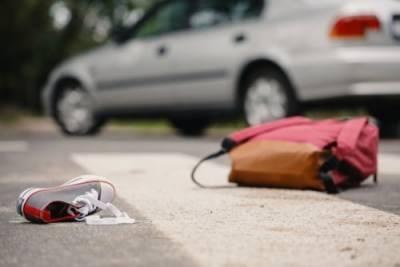 Walking is considered a great form of exercise for the cardiovascular system. Many people also commute by foot on a daily basis, whether going to school or their job if they live close enough. Pedestrians often walk in all kinds of weather: sunshine, snow, rain, fog, and sleet. The air temperature and outside conditions can affect the roadways and sidewalks, causing them to become icy and slippery, especially in an Illinois winter. This can impact both drivers and pedestrians alike. According to the National Highway Traffic Safety Administration (NHTSA), in 2018, there were 6,283 pedestrian deaths caused by traffic collisions. Weather-related factors may be a contributing factor to pedestrian accidents, but there are also other reasons, such as distracted driving. Because pedestrians do not have the same type of protection as someone in a vehicle, their injuries are often catastrophic or fatal.
Factors That Can Lead to Pedestrian Injuries
The rules of the road are put in place for everyone's safety. When these regulations are not followed, drivers and pedestrians can be at significant risk of injuries. Although Illinois is known for having more extreme weather compared to other states, some of the following apply to any state, directly leading to a pedestrian accident with serious injuries:
Distracted driving: Texting, talking to passengers, applying makeup, and eating are all examples of activities that take a driver's attention away from the road ahead of him or her. Looking away even for a few seconds can cause a motorist to swerve onto a sidewalk, striking a pedestrian.
Speeding: Speed limits are enforced for a reason. Also referred to as reckless driving, traveling at a high rate of speed does not allow a driver enough time to come to a complete stop if a pedestrian suddenly appears in a crosswalk.
Intoxicated driving: Regardless if it is due to alcohol or drug use, studies show that impaired drivers' reaction times are greatly reduced, as well as their reasoning skills and ability to make accurate judgment calls behind the wheel.
Failure to stop or yield: In many cases, pedestrians have the right of way and if a driver does not stop or yield before turning onto a street, he or she may hit a person in the designated crosswalk.
Inclement weather: Fog, blowing snow, freezing rain can all make it hard for a motorist to see, especially at night. Drivers must account for slick pavement so they do not lose control of their vehicles and collide with another car or pedestrian.
Left-hand turns: Drivers who are turning left at a busy intersection may only be focused straight ahead at the oncoming cars and not notice bystanders who are trying to cross the road.
Backing-up accidents: A common occurrence in parking lots, many drivers may not check their rearview mirror or back-up camera and accidentally hit a person walking by.
It is important to note that Illinois, along with several other states, follows the "modified comparative fault" rule regarding personal injury claims. Under this rule, a pedestrian who is considered to be more than 50 percent responsible for causing his or her own injuries is not allowed to recover any damages from a negligent or reckless driver.
...