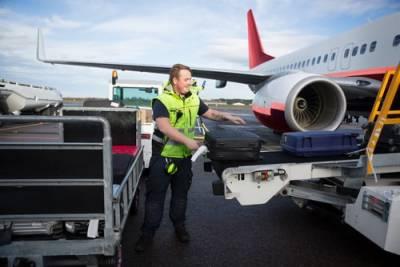 Each year, hundreds of millions of people travel to and from the United States through air travel. According to the Bureau of Transportation Statistics, there were more than one billion passengers who passed through TSA checkpoints in airports across the country in 2019. Despite the COVID-19 pandemic, there were still more than an estimated 398 million people who traveled by plane in 2020. With all of those passengers comes all of their luggage and all of the strenuous work that comes along with taking care of it. We do not usually see or speak to baggage handlers face-to-face like we do with flight attendants, making it easy to overlook the potentially dangerous work they do. Getting injured on the job as a baggage handler is not uncommon, but you can file for workers' compensation benefits to help recuperate some of your losses.
Common Situations Causing Injuries to Airline Baggage Handlers
Airline baggage handlers have some of the most physically demanding jobs in the airline industry. Baggage handlers are responsible for handling passengers' luggage at multiple points throughout the airport, with the main goal of getting the luggage to its destination at the same time as its owner. There are many situations that create the potential for injury for baggage handlers, including:
Overexertion or overextension: The main task of the job is to lift, load and carry luggage that is often heavy and awkwardly shaped. Not only that, but they are also required to move heavy machinery and other heavy objects such as cargo bins and cargo. This can often lead to overexertion or overextension of body parts, resulting in injuries, commonly to the back and neck.
Excessive noise: Working around any type of machinery means you are going to be working in a louder-than-normal environment. However, working around airplanes means your work environment will likely be louder than most. If you do not have proper ear protection, you could suffer from ear-related injuries or hearing loss.
Getting caught in machinery: Another common situation that baggage handlers are put into is working with machinery. There are many conveyor belts that are used to transport luggage from place to place throughout the airport, in addition to machines that can sort luggage and vehicles to transport luggage. All of these machines have the potential to injure you if you get caught in them. Anything loose or hanging, such as ties, hair, clothing, etc, can get caught and potentially cause an injury.
Contact Our Bloomingdale, IL Workers' Compensation Lawyer Today
If you sustain an injury while working as an airline baggage handler, you have rights. You should immediately speak with a skilled DuPage County workers' compensation attorney to get the process started as soon as possible. At the Law Offices of David W. Clark, P.C., we can help you understand the steps necessary to file your workers' compensation claim, as well as assist you in any appeals, if necessary. To schedule a free consultation, call our office today at 630-665-5678.
...