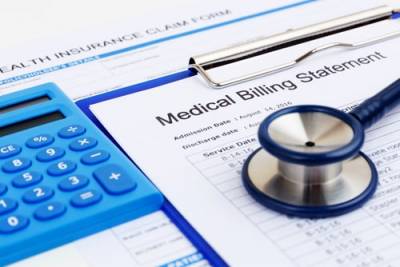 Illinois workers' comp benefits include reasonable medical care required to cure or alleviate the consequences of an injury, temporary total or partial disability benefits, vocational training, permanent partial or total disability benefits, and death benefits. It is important to note that workers' compensation benefits are not taxable. This type of insurance ensures that companies provide funds for workers' compensation benefits for employee injury claims. In the event of a dispute, the Illinois Workers' Compensation Commission (IWCC) enforces these sate laws and protects workers' rights.
Medical Expenses
A workplace accident can cause minor to serious and even fatal injuries depending on the circumstances. A catastrophic injury can lead to a person needing surgery such as an amputation if a limb is severed and cannot be repaired. After sustaining any type of injury, it is imperative to seek medical attention right away. Not only can this prove life-saving, but it can also help when filing a workers' compensation claim since medical records are typically necessary to prove damages.
Workers' compensation insurance provides financial relief to an employee, which can be used for medical expenses that are directly related to a work-related injury or illness. This can include:
...