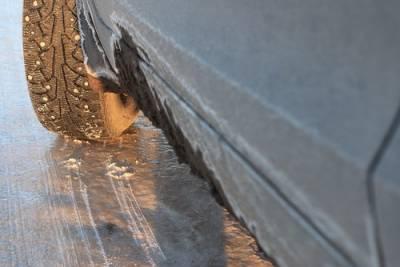 The difference between driving on a clear, sunny day compared to a rainy, snowy, cold day is striking. Inclement weather conditions can cause all sorts of problems on Illinois roadways. Any precipitation can make it difficult to see clearly when behind the wheel. In addition, wind only adds to the visibility problems. When the temperature drops below a certain level, water turns to ice. Black ice is a transparent coating of ice, found on a road or other paved surface. It can form after precipitation develops and then temperatures fall below freezing. This condition can be extremely dangerous for drivers because it often is not detected until it is too late. Car accidents involving black ice can be catastrophic. Drivers should take extra precautions during winter weather to avoid causing or being involved in a crash with severe injuries.
The Hidden Dangers of Black Ice
What makes black ice so hazardous is the fact that it is nearly impossible to see. Because it is transparent, motorists have a hard time detecting black ice at any time, but particularly at dusk or nighttime. In addition, it is more likely to develop on bridges and overpasses.
Below are a few key facts about how black ice forms and why it can be so treacherous:
...