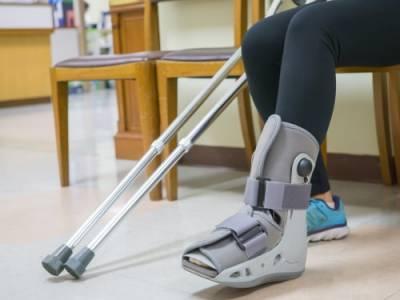 Unfortunately, workplace accidents and injuries happen on a daily basis throughout the United States. Employees who are injured on the job will often have a unique set of circumstances depending on their line of work. Everyone's body is different, and that means recovery timelines are not always the same. Similar to an athlete's injury, medical professionals usually recommend physical therapy to treat a work injury. If you need any type of therapy or treatment after suffering a work injury, workers' comp should cover the expense as long as it is ordered by a physician. In most situations, a person must eventually return to work to support his or her family. That is why it is important for Illinois workers to understand their options for seeking workers' compensation to alleviate some of the financial burdens due to lost wages or rehabilitation costs after an injury at work.
Physical Therapy
Healthcare professionals can assist with recovery with the ultimate goal of getting an injured person back to work. For example, a physical therapist will develop a treatment plan that is specifically targeted to an injury or body part. Physical therapy is considered a holistic treatment that often combines multiple methods for recovery. This form of rehabilitation is often used after a worker suffers a broken arm or leg. It can also be used for repetitive injuries, such as carpal tunnel syndrome or back/neck pain from sitting at the computer for long periods of time.
Treatment may include a combination of stretching, exercises, ultrasound techniques, hot and cold treatment, aquatic exercises, and joint mobilization. Physical therapy may also involve hands-on joint and soft tissue massage and mobilization. The therapist may press and knead the soft tissue as a way to relieve pain and encourage blood flow. He or she can stretch joints and muscles to increase flexibility and range of motion. Physical therapists might also instruct a patient to use specialized equipment or bikes and treadmills.
...