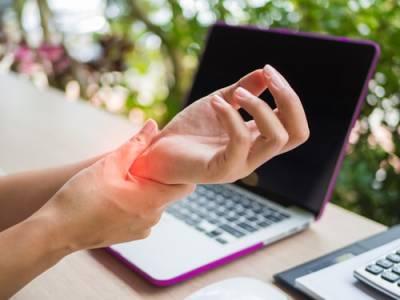 In most cases involving injuries that happened at work, you are entitled to workers' compensation benefits. Almost all Illinois employers are required to purchase workers' compensation insurance, but that does not always mean that the employer will comply or pay out benefits when they are needed. Sometimes, an employer can deny a workers' compensation claim, which can be stressful for any household, especially when you are unable to work because of your injury. If you are unable to work for three or more days, your employer must either begin paying benefits, inform you of what information they need to make a determination or provide a denial for your claim. Work injuries can be financially taxing and can take a toll on your entire family's well being, especially if your claim is denied.
Reasons for a Denied Claim
Being denied benefits from workers' compensation can be frustrating. If your claim is denied, your employer is required to state the reason for the denial in writing. After receiving notice that their claim has been denied, many people's first question is, "Why?" Here are some of the most common reasons that your employer may deny your claim:
Your injury did not happen in your workplace. In general, injuries are only covered under workers' compensation if you sustained that injury at work. An employer may try to deny a claim if you reported that you were injured elsewhere. However, if you were performing work for your employer at the time, your injury should be covered, no matter the physical location.
Your injury was not reported in time. Like many other actions, there is a statute of limitations on workers' compensation claims. Technically, you are supposed to report your injury to your employer as soon as you can, but you have up to 45 days after the injury to report it to your employer.
Your employer believes you were at fault for the injury. Your employer has the right to deny your workers' compensation claim if they believe that your injury does not meet the requirements. In general, workers' compensation benefits are paid whether or not you are liable for the accident. However, if you were under the influence of drugs or alcohol when you were injured, your claim can be rightfully denied.
You had a preexisting condition. If your employer tries to claim that your injury is a preexisting condition, they may deny your claim. However, it is important to note that even preexisting conditions that are aggravated by your employment and result in an injury are covered under workers' compensation.
Our Bloomingdale, IL Workers' Compensation Lawyer is Here to Help
If you have been injured at work, the first thing you should do is report your injury to your employer as soon as possible. The sooner you report your injury and your claim is approved, the sooner you can begin to receive benefits. In the event that your employer denies your claim, speaking with a DuPage County workers' compensation attorney can be beneficial. Contact the Law Offices of David W. Clark, P.C. to discuss your denied workers' compensation claim today. To schedule a free consultation, call our office today at 630-665-5678.
...