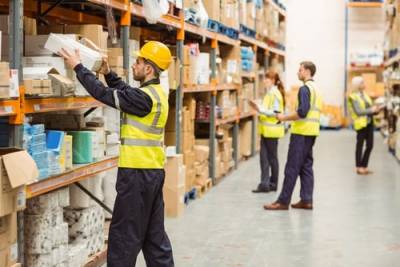 Working in a warehouse can be a challenging job. This field typically requires a lot of physical activity. For example, a worker might be required to lift heavy objects or move large pieces of machinery or equipment. According to the National Safety Council (NSC), an employee is injured at work every seven seconds. Further research by the NSC found that in 2017, the highest number of preventable fatal injuries was in the construction industry, followed by transportation and warehousing. In many cases, prevention can spare workers unnecessary pain and suffering caused by a workplace injury. However, an employee is eligible for financial relief through a workers' compensation claim.
Common Dangers Associated with Warehouse Work
A warehouse can involve many people working at a fast pace with a large inventory of products and many machines, including forklifts, conveyor belts, and pallet racks. Even if certain safety precautions are taken, accidents can and do happen. A few of the typical hazards that can lead to warehouse accidents with injuries include the following:
Large equipment/heavy materials
Slips and trips
Falls
Fires/explosions
Exposure to toxic substances
Moving parts
Falling objects
Lack of training/proper safety measures
In some of the above cases, a faulty part breaks and comes loose from a machine, hitting a worker. Falling from a ladder can result in broken bones or significant head trauma. This can lead to temporary or permanent brain damage depending on the impact and how high up a person was when he or she fell.
...