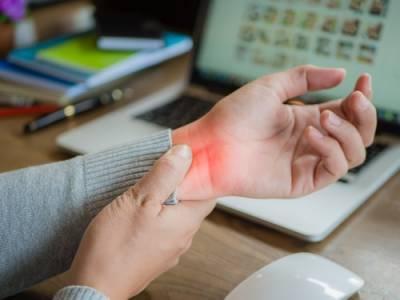 There are numerous occupations that involve physical labor. For some employees, this may involve lifting or moving heavy objects. Other jobs may not involve using the whole body, but rather require repetitive motion of certain body parts. Years of continuously using the same muscles and joints can lead to problems. Carpal tunnel syndrome is a condition that causes tingling, numbness, and weakness in the hand. It is also known as median nerve compression. Even employees who work in different industries may still suffer from this type of work injury. In some cases, carpal tunnel syndrome can lead to a workers' compensation claim.
Signs and Symptoms
The median nerve runs the length of a person's arm. Carpal tunnel syndrome occurs when pressure on that nerve goes through a passage in the wrist called the carpal tunnel and ends in the hand. The median controls feeling and movement of the thumb and all the fingers except the pinky.
One of the first symptoms that a person who has carpal tunnel syndrome may experience is the feeling that his or her hand has "fallen asleep." This numbing sensation can go all the way up the arm. In some cases, an individual may have flare-ups when holding that requires the wrist to bend, such as holding a book or steering wheel. Below are possible signs that someone might have this syndrome:
...