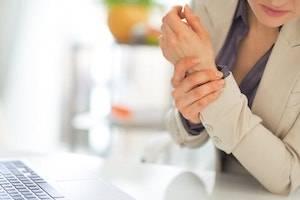 When people think of an injury that would be covered by workers' compensation, they often think of an accident that causes sudden pain and trauma like a fall off a ladder, an electrocution, or a forklift accident. However, one of the most common on-the-job injuries is a repetitive stress injury. These injuries are caused by making the same movement over and over. The movements need not be strenuous to cause this type of injury.
The onset of symptoms related to a repetitive stress injury should not be written off by the worker as a sign of aging or as part of the job. The workers' comp system does provide for medical treatment and benefits for this type of injury.
Computer Work is a Major Cause of a Repetitive Stress Injury
...