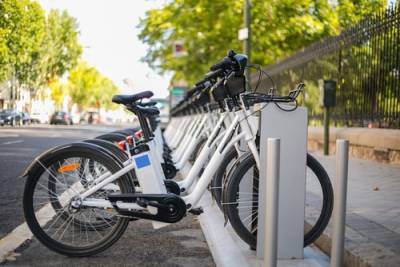 A popular mode of transportation these days are electric bicycles or "e-bikes." Two basic types of e-bikes exist, throttle and pedal-assist, although many e-bikes have both. Pedal-assist e-bikes use a battery in addition to the power created by pedaling. E-bikes can reach speeds up to 27 miles per hour. Electric bikes are fairly inexpensive and many commuters see it as a convenient way to get to and from work without exerting much effort. However, there are unique dangers to riding this type of motorized bicycle. The higher speeds of an e-bike along with reckless driving behaviors of both cyclists and motorists can lead to significant injuries.
Common Types of E-Bike Injuries
The majority of e-bicycle accidents are due to negligence or recklessness. A variety of parties can be at fault, including other bicyclists, pedestrians, motorists, or the manufacturers of the bike. There have been reported cases of serious injuries suffered while riding pedal-assist e-bikes due to faulty brakes, lithium battery, and fork failure. A slight tap of the brakes can cause them to lock up and send riders flying over the handlebars. Other causes of e-bike accidents can include reckless drivers who are intoxicated or looking at their phones or pedestrians who do not pay attention to where they are going and crash into the cyclist.
The types of injuries suffered by falling off an electric bicycle or being hit by a pedestrian, another cyclist, or a driver can include the following:
...