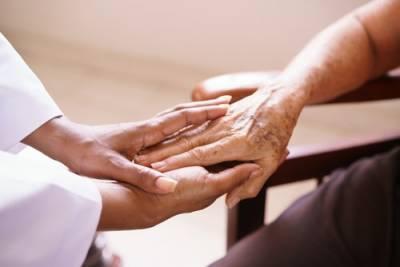 A hospice social worker is a certified medical social worker (MSW) who has had specific training in end-of-life care. In hospice care, the social worker plays an important role in assisting with a patient's wishes for care. This may include directives like a Do Not Resuscitate (DNR) order, planning a funeral, suggesting grief counselors, and more. Sometimes the social worker simply provides a listening ear or an expression of sympathy. A hospice social worker's compassion, support, and knowledge can greatly improve the experience of the patient and his or her family during a very emotional time. But what benefits does a hospice worker receive if they are injured on the job?
Types of Injuries
Many hospice social workers travel to nursing homes, hospitals, assisted living facilities, and even patients' homes to perform their jobs. They typically use their own vehicles for transportation to and from sites, but this travel time is usually considered part of their workday. Inclement weather can sometimes put them at risk for car accidents due to icy or snowy road conditions, traveling in all kinds of weather, rain or shine. Distracted drivers on the roadway can also cause crashes or rear-end collisions.
Since a hospice social worker often enters patients' homes, the potential for possible injury can occur there, too. For example, if the social worker trips on stairs, obstacles, or an uneven walkway in or around the house or facility. Slip and falls could also take place due to water or ice on the pavement. The social worker could also sustain a back or neck injury if he or she tries to help a nurse or family member transfer a patient from a chair to a bed.
...