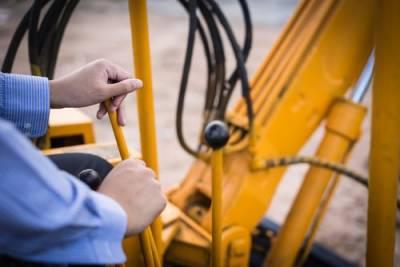 Certain occupations are inherently more dangerous than other jobs. For example, an office worker who sits at a desk and performs the majority of his or her duties on the computer does not face the same risks as construction, warehouse, or assembly line workers. Each year, heavy equipment operators are injured or killed by heavy mobile equipment used in construction. Many of these accidents occur as a result of rollovers or by employees getting struck or crushed by equipment. Depending on the circumstances, victims may be able to file a workers' compensation claim as a way of recovering damages, which can include lost wages, medical bills, and therapy.
Work-Related Injuries
Heavy equipment operators may control or drive equipment in the construction industry. These machines can include forklifts, tractors, bulldozers, dump trucks, hydraulic cranes, and more. They operate these types of vehicles when constructing roads or structures such as bridges and buildings. However, similar to car crashes, when an accident involves this heavy machinery, the injuries can be catastrophic. The sheer size and weight of them can crush anything in their paths. A few of the most common injuries a heavy equipment operator can sustain include:
Severed limbs
Broken bones
Disfigurement
Internal bleeding
Spinal cord damage/paralysis
Factors that Increase the Likelihood of an Accident
There can be many contributing factors to accidents involving heavy equipment operators. One of the main reasons is when a machine malfunctions, typically due to faulty or defective parts. In some cases, collisions can occur because of improper or inadequate maintenance by the employer. Still other causes could be inclement weather conditions or driver error. Even though operators must go through training to learn how these machines work, it can prove difficult to maneuver them in high winds, pounding rain, or snow. That is why construction companies should take steps to ensure everything is in proper working order.
...